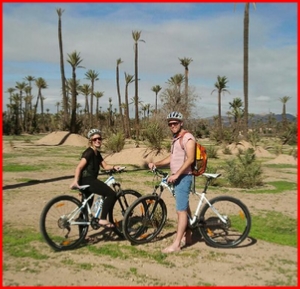 WHAT'S INCLUDED:
Transport

Assistance Transport

Driver/guide

Bikes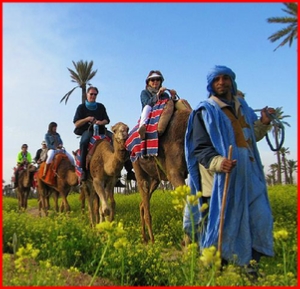 BIKE DAY TRIP INSIDE MARRAKECH CITY TO EXPLORE THE PALMERIES
Duration: 2 hours

Trip Start From: Marrakech

Trip End In: Marrakech

Group Size: 2-20 pax.

Transportation: Private vehicle
ITINERARY :
Pick-Up Time: 8:00 am (Morning)
Pick-Up Point: From Your Hotel
TRIP DETAILS DESCRIPTION :
This road combines the northeast urban area of Marrakech and a portion of the 13,000 ha of the Marrakech Palmeraie in Morocco,it is near to atlas mountains.Our agency TMD TOUR manage day tours of bikes there.
You will pass through neighborhoods with sumptuous palaces owned by people from around the world who come to enjoy the calm and gentle way of life of the palmeraie. But there is also a rural life in the Marrakech Palmeraie in morocco. You will encounter little shepherds with their flocks of sheep and black-haired goats, and admire the ruins of the khettaras, the ancient irrigation system. Stop and sip a glass of mint tea in a lush garden. The tour will take you for a ride on Medina of Marrakech.
Marrakech Cycling is the ideal way to discover the palmeraie during your visit in Marrakech & discovery of nature of morocco.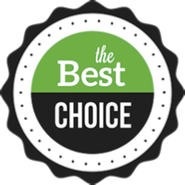 WHAT'S NOT INCLUDED:
Water ,soft Drinks

Extra Fees
BIKE DAY TRIP INSIDE MARRAKECH TO EXPLORE THE PALMERIES
Marrakech Scooter Guide is professional company offering transport and guiding in Marrakech city. All of our Marrakech scooter private guides and drivers are professionals with many years of experiences.
Marrakech Scooter Guide offers Marrakech city tours to visit the most beautiful places and attractions across whole city. All our private Marrakech scooter tours includes private driver, comfortable vehicle during your private Marrakech scooter tour.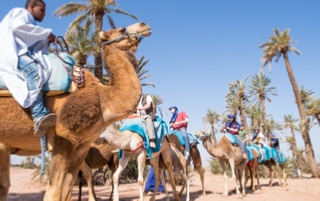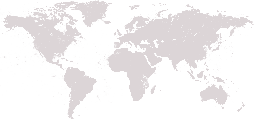 Private Tours from Casablanca, desert Marrakech Tours. Design by Gomarnad.
MARRAKECH PRIVATE GUIDED TOUR - MARRAKECH SCOOTER PRIVATE TOUR - VISIT MARRAKECH - EXPLORE MARRAKECH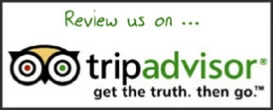 MARRAKECHSCOOTERGUIDE@GMAIL.COM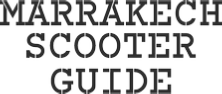 MARRAKECH PRIVATE GUIDED TOUR - MARRAKECH SCOOTER PRIVATE TOUR - VISIT MARRAKECH - EXPLORE MARRAKECH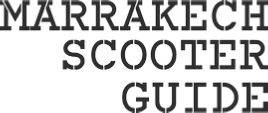 PHONE CONTACT : +212 613405439




BOOK ONLINE OR BY EMAIL: MARRAKECHSCOOTERGUIDE@GMAIL.COM PHONE CONTACT : +212 613405439