DAY BIKING FROM MARRAKECH TO OURIKA VALLEY
Marrakech Scooter Guide is professional company offering transport and guiding in Marrakech city. All of our Marrakech scooter private guides and drivers are professionals with many years of experiences.
Marrakech Scooter Guide offers Marrakech city tours to visit the most beautiful places and attractions across whole city. All our private Marrakech scooter tours includes private driver, comfortable vehicle during your private Marrakech scooter tour.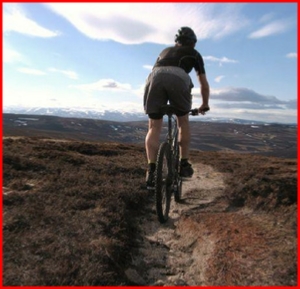 WHAT'S INCLUDED:
Transport

Assistance Transport

Guide

Bikes

Lunch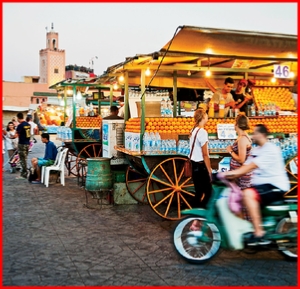 MARRAKECH DAY BIKING TOUR
Duration: 1 Day

Trip Start From: Marrakech

Trip End In: Marrakech

Group Size: 2-25 pax.

Transportation: Private vehicle (van/jeep)
ITINERARY :
Pick-Up Time: 8:00 am (Morning)
Pick-Up Point: From Your Hotel
TRIP DETAILS DESCRIPTION :
Marrakech bike Driving in the morning from Marrakech to Ourika valley where you will meet our team and then start your Marrakech bike trip up, your ride we'll begin by Trek Morocco Desert Tour Team ,where you'll Take the south west pass towards the most important village in the region, where vibrant Berber markets are held every week..
Continuing to the village of Imlil, you'll start your journey by foot for 2h, you'll enjoy a dramatic views over the Atlas Mountains of the Toubkal massif, you we'll journey twisty single track, descending between the juniper trees and though one of the highest villages in Azzaden valley as Tizi Oussem, from here you'll continue on an offroad track for 6km, then your way again by the technically single track along the spectacular gorge, and through more traditional Berber villages.
After a few hours of single track we enter an area of more single track on the famous Red Rock of Morocco. An incredible playground with outstanding grip and fast flowing single track, before reaching the spectacular, Ouirka river with its breathtaking views over the lush colourful landscape. After this you'll enjoy a freshly prepared lunch from your tour's own personal chef, before welcoming back at your hotel in Marrakech.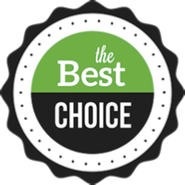 WHAT'S NOT INCLUDED:
Water ,soft Drinks

Extra Fees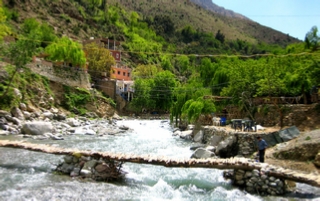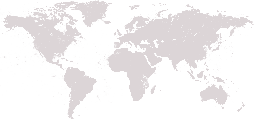 Private Tours from Casablanca, desert Marrakech Tours. Design by Gomarnad.
MARRAKECH PRIVATE GUIDED TOUR - MARRAKECH SCOOTER PRIVATE TOUR - VISIT MARRAKECH - EXPLORE MARRAKECH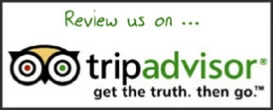 MARRAKECHSCOOTERGUIDE@GMAIL.COM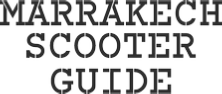 MARRAKECH PRIVATE GUIDED TOUR - MARRAKECH SCOOTER PRIVATE TOUR - VISIT MARRAKECH - EXPLORE MARRAKECH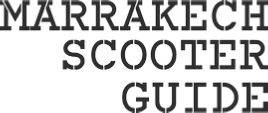 PHONE CONTACT : +212 613405439




BOOK ONLINE OR BY EMAIL: MARRAKECHSCOOTERGUIDE@GMAIL.COM PHONE CONTACT : +212 613405439